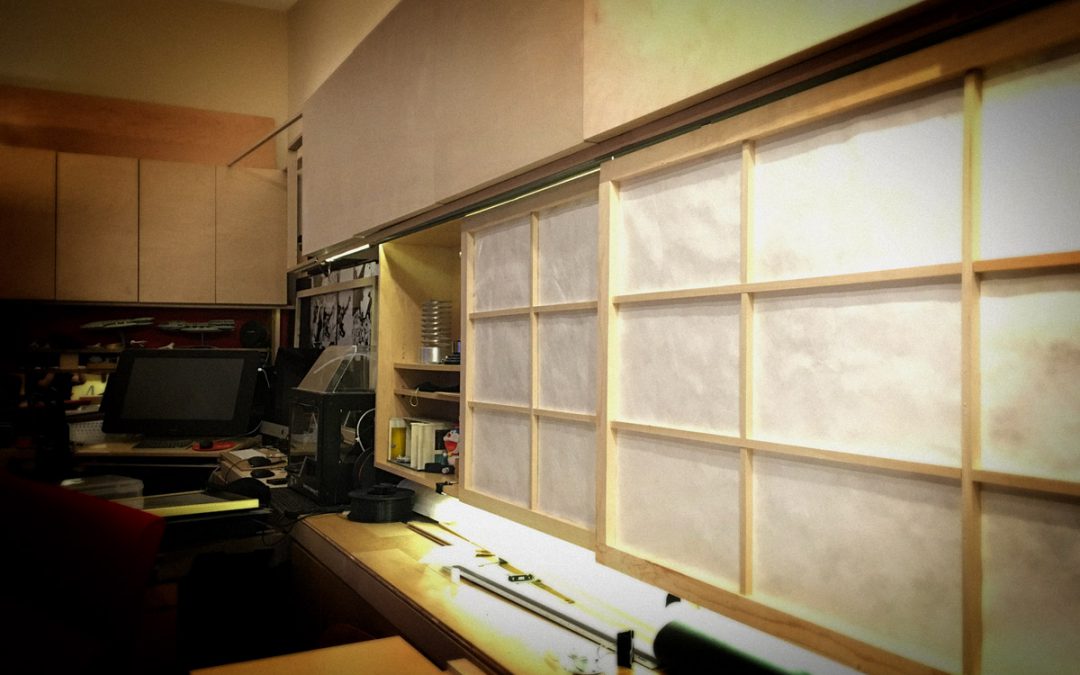 First attempt at sliding Shoji cabinet doors. Going to replace the tyvek material with Synskin, a more durable Shoji material.
A quick 20 minute build using a vinyl cutter and a white mug. May the 4th be with you.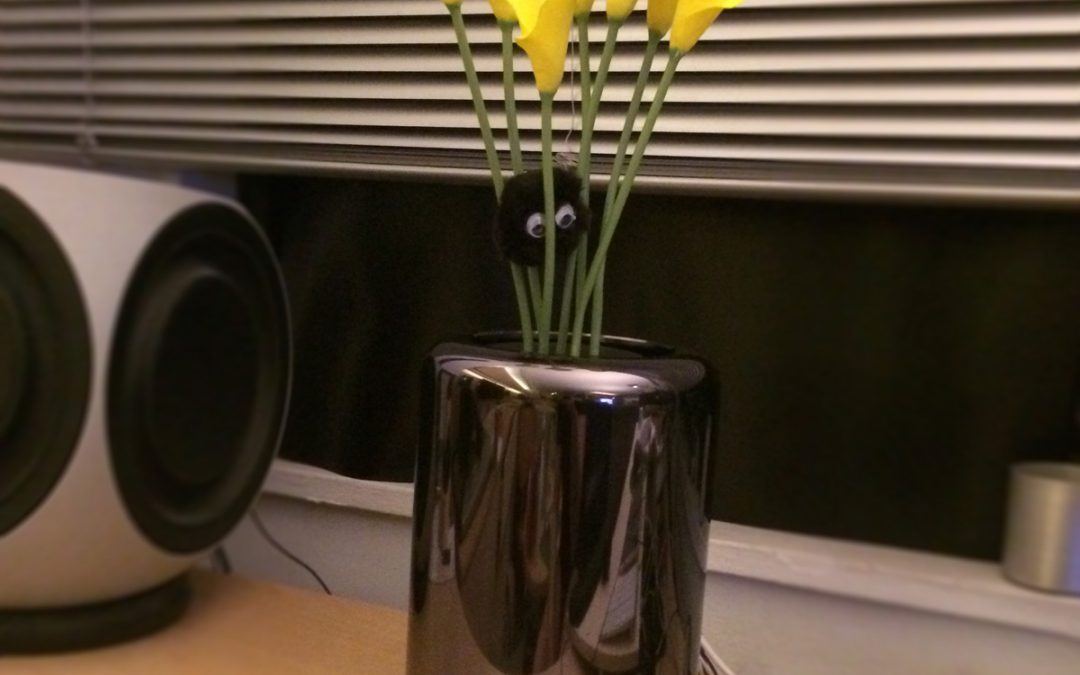 A quick hack to turn your trash can style Mac Pro into a flower vase.